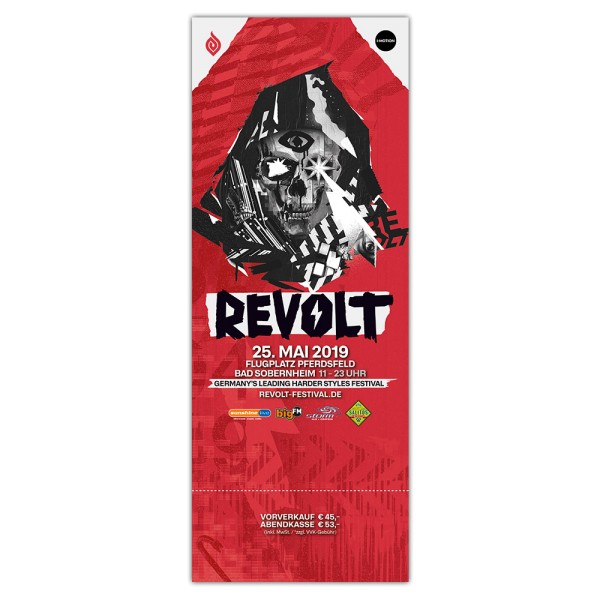 REVOLT 2019 | Ticket
Presale fee: 4,50 EUR
Complete price: 49,50 EUR
----------------------------------------------------------------------------------
REVOLT 2019 | May 25th 2019, 11am - 11pm | Flugplatz Pferdsfeld, Bad Sobernheim
GERMANY'S LEADING HARDER STYLES FESTIVAL
Germany prepares for the arrival of the hardest happening of the nation.
A brand-new festival alliance by the creators of SYNDICATE will present a gathering that is powered by the pure forces of hardcore, hardstyle, hardtechno, tekk and rawstyle.
Divided over 5 raging stages, REVOLT will unleash the most supreme harder styles legion that the country has ever seen.
Join the REVOLT or face the fatal consequences.
Order no.: 1519001001
Event:

REVOLT
incl. 7% VAT / plus shipping costs
> Save to wishlist